Overview
The Canadian University Boards Association (CUBA) exists to improve the governance of Canadian universities. It serves as a means of mobilizing the leadership of university boards to support and develop policies and programs that enhance the ability of boards to discharge their fiduciary duties and to be accountable for the overall direction of their universities.
On May 4–6, 2023, CUBA hosted the annual conference at the University of Saskatchewan in Saskatoon, SK. Thank you to all those who joined us for this exciting weekend of education and networking opportunities in Saskatoon! 
Presentations from speakers are linked in the 'Presenters' section below. 
Conference theme
Governing Through Change
The last few years have created seismic shifts in almost every aspect of our daily lives. The changes thrust upon us have caused shifts in how we view and use technology, shifts in our expectations of one another and how we connect, and even shifts in how we approach and view leadership. These shifts are not independent ideas to be dissected and studied, rather we must come to terms with the interdependence of this change, a concept well known to the Indigenous people of our land through the concept of "wahkotowin", a Nehiyaw (Cree) concept that teaches us that "everything is related".
The 2023 CUBA conference focused on key changes taking place in the post-secondary sector and beyond, that influence the future of governance of higher education. The conference goal was to provide information and tools that are needed for university board members, and the people that support them, to tackle the challenges ahead.
Friday, May 5
6:45‑7:30 am
Yoga
LOCATION: Kelsey Room
7:30‑9 am
Registration Open
7:30‑8:30 am
Breakfast
8:30‑9 am
Welcome to CUBA 2023
9 am‑10:15 am

Change Leadership in Universities

KEYNOTE: The Cultures of Higher Education: Managing Change Across Boundaries
LOCATION: Adams Ballroom
Presentation

Dr. Jeffrey Buller: Director, Leadership and Professional Development Program, Florida Atlantic University, and Senior Partner ATLAS: Academic Training, Leadership and Assessment Services

Universities have not one culture but many. In addition to the ways in which students and professors see the world, governing boards, fundraisers, alumni, and parents all have distinct perspectives. Each group brings its own vocabulary, concerns, and priorities to any discussion about setting the university's agenda or even what the purpose of a university is. Focusing on some of the key differences in cultural expectations between board members and faculty members, the presentation will explore ways in which these differences are actually healthy and, by spanning boundaries, members of all the different cultures in higher education can work together to promote and manage change.

10:15‑10:45 am
Break
10:45‑11:30 am

Changes in Leadership

The Critical Role of Boards in the Success of the Canadian University President
LOCATION: Adams Ballroom
Presenation

Julian Demkiw: University Secretary, University of Saskatchewan, Ph.D Candidate, Educational Administration

The most recent research shows that close to 30% of people appointed to the role of a university president in a Canadian university will vacate their role before the end of their first term. As well, the average length of service of presidents has gone from a high of eight years in the 1950's to just over four today. When asked what contributed to their earlier-than-planned departures, almost all presidents point to their relationship with their boards. Mr. Demkiw will highlight the outcomes of his own research, as well as present on others, outlining the critical role that boards, and the staff that support them, play in the success of these important positions in the post-secondary landscape.

11:30 am‑12 pm
Roundtable/Discussion Groups
12‑1 pm
Lunch
1‑1:30 pm
Roundtable/Discussion Groups>
1:30‑2:30 pm

Changes in Leadership

University Presidents: What keeps us up at night and what gets us going in the morning?
LOCATION: Adams Ballroom

Peter Stoicheff: President, University of Saskatchewan, Chair, U15
Mike Mahon: President, University of Lethbridge, former Chair, Universities Canada

Board members and board professionals will hear about the topics that occupy the minds of their key employee – their presidents. The session facilitator will ensure to ask the presidents the important question for CUBA participants "What do boards and board professionals need to know and how can they help?"

2:30‑2:40 pm
Transition
2:40‑3:45 pm

Changes in Leadership

Equity and Inclusion in Universities: Moving Beyond Good Intentions
LOCATION: Adams Ballroom
Presentation

Dr. Julie Cafley: Executive Director, Catalyst Canada

In leading organizations, Diversity, Equity and Inclusion (DEI) planning is central to board governance, strategic planning, and organizational metrics, and the absence of real DEI action is seen as a major institutional risk. Inclusion and belonging is often led at the Board level, championed by the President and their executive team and supported by people across the organization who are driven not only by their passion but also metrics and accountability. It is now part of leadership. Cafley's talk will be followed by a moderated discussion with university leaders.

3:45‑6 pm
Free Time
5:15 pm
Bus tour through the USask campus, downtown and Saskatoon bridges
5:30 and 5:45 pm
Shuttle to CUBA Gala at Remai Modern Art Gallery
MAP
6 pm
CUBA Gala at Remai Modern Art Gallery
MAP
7:30‑10:30 pm
Hospitality Suite (snacks and beverages)
8:15 pm‑onwards
Shuttle bus back to hotel
Saturday, May 6
7:30‑8:30 am
Breakfast
8:30‑8:45 am
Invitation to CUBA 2024 from Western University
8:45‑10 am 

Changes in Identity

deybwewin | taapwaywin | tapwewin: A Case Study of Canada's First Policy on Indigenous Citizenship/Membership in Higher Education
LOCATION: Adams Ballroom
Presentation

Dr. Angela Jaime: Interim Vice-Provost, Indigenous Engagement, University of Saskatchewan.

In July 2021, the USask Board of Governors approved a new policy on Indigenous membership/citizenship verification, the result of ground-breaking work by a task force led by Indigenous Elders and leaders. Previously, verification relied on self-identification and had been conducted internally. Now, Indigenous communities will decide what evidence is required when faculty, staff and students apply for positions or scholarships where they could gain a material advantage. Dr. Jaime will present on the journey to develop that policy and lead a panel of task force members in discussing it's future and the implications for post-secondary education.

10‑10:15 am
Break
10:15‑11:15 am

Changes in Governance

CLOSING KEYNOTE: Governing Canada's Universities in Turbulent Times
LOCATION: Adams Ballroom
Presenation

Julia Eastman: University Governance Author and Advisor

Julia Eastman, lead author of University Governance in Canada: Navigating Complexity (with Glen A. Jones, Claude Trottier and Olivier Bégin-Caouette) will sketch out commonalities and variations in how universities are governed across the country. After situating Canadian higher education in the global context and looking at challenges ahead for boards of universities and other organizations, Julia will speak about ways in which university boards are particularly constrained and tested and ways in which they are especially well-equipped and blessed. The talk will conclude with words of advice for you as board and governance leaders.

11:15‑11:45 am
CUBA Annual General Meeting
12:30 pm
Box lunch and conference conclusion
Sponsored by
MAY 4, 2023
6:45‑7:30 am
Yoga
LOCATION: Kelsey Room
7:30‑9 am
Registration open
7:30‑9 am
Breakfast
9 am

Welcome and Introduction of the Morning Session
LOCATION: Adams Ballroom

Amy Bryson, University Secretary
Western University

Land Acknowledgement

Caroline Whippey, Associate University Secretary
Western University

9:10‑10:15 am

Process Driven Change: Renaming of a University
LOCATION: Adams Ballroom
Presentation

Katherine Greflund,Assistant Director, Marketing, University Relations, Toronto Metropolitan University
Rachel DiSaia, Associate Director, Next Chapter Implementation and Coordination
Toronto Metropolitan University
10:15–10:30 am
Break
10:30–11:30 am

How an Equity Lens can Impact Policy Development
LOCATION: Adams Ballroom

Andrea Marlowe, Human Rights Policy Advisor
Thames Valley District School Board
11:30 am‑12 pm

Panel Q & A with Katherine, Rachel, and Andrea
LOCATION: Adams Ballroom

Moderator: Amy Bryson
12–1 pm
Networking Lunch
1 pm

Welcome Back and Introduction of the Afternoon Session
LOCATION: Adams Ballroom

Caroline Whippey
1:05–2:30 pm

Strategies and Tactics to Manage Information for University Governance
LOCATION: Adams Ballroom
Presenation

Ellie Kim, Director, ARMA International
Jay Jorgenson, Information and Records Management, University of Alberta
2:30–2:45 pm
Break
2:45–4 pm
Afternoon Session Continues
LOCATION: Adams Ballroom
4 pm
Closing Remarks
LOCATION: Adams Ballroom
5:30-7 pm
Welcome Reception
LOCATION: Adams Ballroom
7:30–10:30 pm
Hospitality Suite (snacks and beverages)
Presenters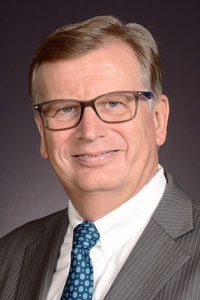 Jeffery Buller
Senior Partner
ATLAS Leadership Training
Presentation
Jeffrey L. Buller is a senior partner in ATLAS: Academic Training, Leadership, and Assessment Services. He has served in administrative positions ranging from department chair to vice president for academic affairs at four very different institutions: Loras College, Georgia Southern University, Mary Baldwin College, and Florida Atlantic University. He is the author of twenty-five books on academic leadership, a textbook for first-year college students, two books of essays on the music dramas of Richard Wagner, a book of research on the Greek tragedian Sophocles, and several novels. Buller has also published more than two hundred articles, essays, and reviews, including works on Greek and Latin literature, nineteenth- and twentieth-century opera, and college administration. From 2003 to 2005, he served as the principal English-language lecturer at the International Wagner Festival in Bayreuth, Germany. More recently,Buller has been active as a consultant to the Ministry of Education in Saudi Arabia, where he is helping to improve academic leadership across the Kingdom.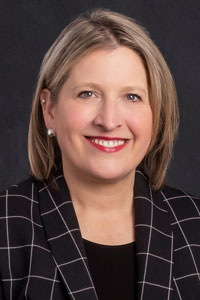 Julie Cafley
Executive Director
Catalyst Canada
Presentation
Dr. Julie Cafley is the Executive Director of Catalyst Canada, an organization that drives inclusive workplaces. She is a creative, strategic leader and an accomplished academic with expertise in equity and inclusion, public policy and higher-education leadership. In 2023, she was chosen as a member of the Canadian delegation to the United Nations for the Commission on the Status of Women (CSW67). She is a frequent writer and speaker on higher education, leadership and gender equity. Previously, she was the Vice-President, Communications and External Relations at the Digital Research Alliance of Canada where she helped to build the Alliance as a new non-profit organization. Before that, she worked as the Executive Vice-President at the Public Policy Forum (PPF). Cafley built bridges and enhanced the profile and visibility of the PPF while directing its communications, external partnerships, membership and learning teams. In her previous role as Chief of Staff to two presidents at the University of Ottawa, Julie worked closely with the President and the senior executive team to develop and advance strategic initiatives. Cafley holds a PhD in education leadership from the University of Ottawa with sought-after expertise in university presidential mandates. Her thesis focused on higher education leadership and governance through the lens of unfinished terms of Canadian university presidents. Cafley is an active community builder and a collaborative change maker. Whether it is serving coffee and muffins to the region's homeless people, serving on the board of Parkinson Canada, mentoring young policy wonks, or supporting her alma mater on its Campaign Cabinet and Dean's advisory council, giving back is integral to who she is and a part of her every day. Cafley is a committed advocate for women and leadership, a constant ally for First Nations, Inuit, and Metis peoples and an indefatigable champion for diversity initiatives.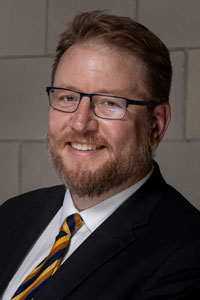 Julian Demkiw
University Secretary and Chief Governance Officer
University of Saskatchewan
Presentation
Julian Demkiw is the University Secretary and Chief Governance Officer at the University of Saskatchewan. He has 20 years' experience working in post-secondary education and has worked as a lecturer, fundraiser, alumni relations specialist, student services officer and, most recently, as Chief of Staff to three university presidents. Demkiw is a lifelong student having achieved degrees in engineering, humanities and social sciences. Most notably, Demkiw is in the final stages of a doctorate bringing together his interests in leadership and higher education to study the relationships between university presidents and university boards. In his spare time he is involved in his community as a member of the Meewasin Valley Authority board of directors and chair of the board of Leadership Saskatoon.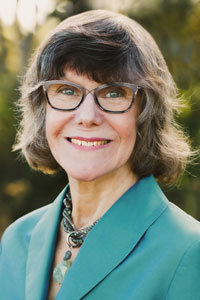 Julia Eastman
Adjunct Professor
Gustavson School of Business, University of Victoria
Presentation
Julia Eastman writes, speaks and advises on university governance in Canada, drawing on extensive experience in the field. She is Adjunct Professor in the Gustavson School of Business at the University of Victoria, where she served as University Secretary from 2005 to 2018. Prior to that, she worked at Dalhousie University. Eastman has a BA in Political Economy from the University of Toronto, a MA in Political Studies from Queen's University and a PhD in Higher Education from the University of Toronto. She co-authored a book on mergers in higher education (with Daniel Lang), has written about university governance and revenue generation and is lead author (with Glen Jones, Claude Trottier and Olivier Bégin-Caouette) of University Governance in Canada: Navigating Complexity (McGill-Queen's University Press, 2022), based on a comparative case study of the governance of six major universities across the country.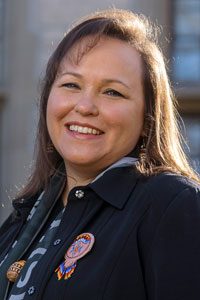 Angela Jaime
interim Vice Provost, Indigenous Engagement and Professor in Indigenous Studies
University of Saskatchewan
Dr. Angela M. Jaime (enrolled member of the Pit River tribe) is the interim Vice Provost, Indigenous Engagement and a Professor in Indigenous Studies at the University of Saskatchewan. Jaime arrived in Saskatoon July 2020 after accepting the position of the Vice Dean, Indigenous for the College of Arts and Science. Dr. Jaime spent 16 years at the University of Wyoming (Laramie, Wyoming) as Professor in and Director of Native American and Indigenous Studies and Associate Director of the School of Culture, Gender, and Social Justice. Dr. Jaime has been teaching, consulting and researching in the areas of diversity, equity, inclusion, anti-racism/anti-oppression, critical race theory, social justice and Indigenous Education for more than 25 years. Jaime completed her doctorate at Purdue University in 2005 and her master's degree from San Francisco State University's College of Ethnic Studies in 1997. Her areas of research are in critical race theory, Indigenous education, Native women and their experiences in higher education, and research methodology through an Indigenous and anti-racist/anti-oppression lens. She promotes social justice by critically examining systematic racism/oppression and discrimination of Indigenous people and people of color in higher education. Most importantly, she is a mother of two amazing boys.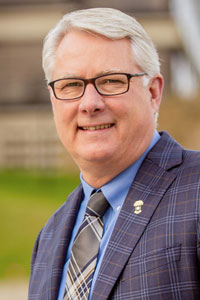 Mike Mahon
President
University of Lethbridge
As the sixth President and Vice-Chancellor of the University of Lethbridge, Dr. Mike Mahon is committed to building a comprehensive, destination university in western Canada. Mahon has held several standing provincial and national commitments related to post-secondary education. He most recently served as the Chair of the Council of Post-Secondary Presidents of Alberta (COPPOA). Fall 2019 concluded Mahon's two-year term as Chair of the Board of Directors for Universities Canada. He has served on a number of Boards including Canadian University Sport (USports), Alberta Economic Development Authority, the Canadian Olympic Committee, and the Coaching Association of Canada. Mahon is the recipient of the Queen's Diamond Jubilee Medal and an honorary member of the Kainai Chieftainship of the Blood Tribe in Southern Alberta. His Blackfoot name is Iipisowaahsiiyi (Morning Star). Mahon holds a PhD in Education from the University of North Carolina at Chapel Hill. His current research is in the field of disability studies and sport for development.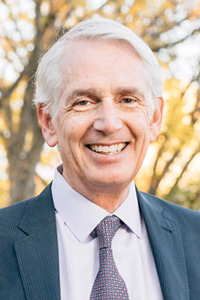 Peter Stoicheff
President and Vice-Chancellor
University of Saskatchewan
Peter Stoicheff began his 37-year career at the University of Saskatchewan in 1986. After serving as a professor and then dean of the College of Arts and Science, he was appointed the 11th President of the University of Saskatchewan in 2015. He has led it to be one of Canada's top research-intensive medical-doctoral universities, with global impact in water and food security, synchrotron science, pandemic preparedness and agricultural technology. Recognizing the importance of postsecondary education to Indigenous peoples, Peter has supported the University of Saskatchewan to be a Reconciliation leader in the country, increasing its Indigenous student enrolments and ensuring its close connections with local and national Indigenous communities and organizations. He has also increased the university's partnerships with other world-leading institutions around the world. 
Professional Development Day
The Governance Professional Development Day was hosted by Western University in Saskatoon, SK on May 4, 2023.
*Please note that the professional development day was open to board professional staff only.
The Host Hotel
This year's conference was hosted at the historic Delta Hotels by Marriot Bessborough, located right in the heart of downtown Saskatoon. The Delta Bessborough was built in the 1930s, initially for the Canadian National Railway, and today, it is one of Saskatoon's most iconic landmarks. Situated on the banks of the South Saskatchewan River, the hotel is surrounded by local eateries and shops, walking paths that wind through the beautiful Meewasin Valley, and stunning views of Saskatoon's many bridges that stretch out across the river.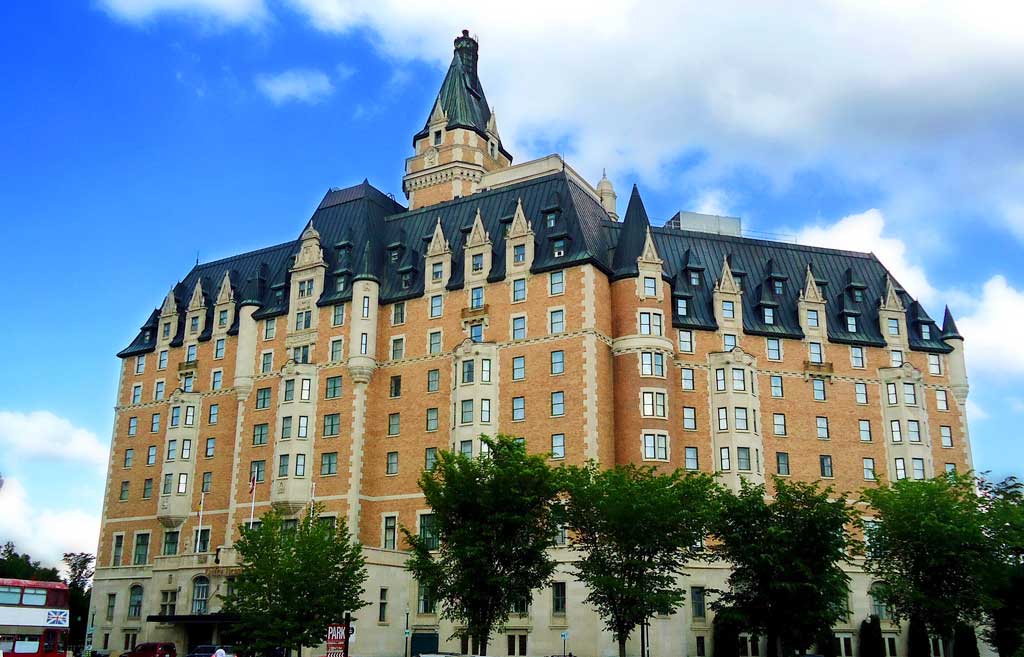 Around town
Saskatoon is known as the "Paris of the Prairies," and with good reason! Whether you're taking in the gorgeous riverfront, enjoying a meal at a local restaurant, or meeting with a friendly face, Saskatoon's charm is unforgettable.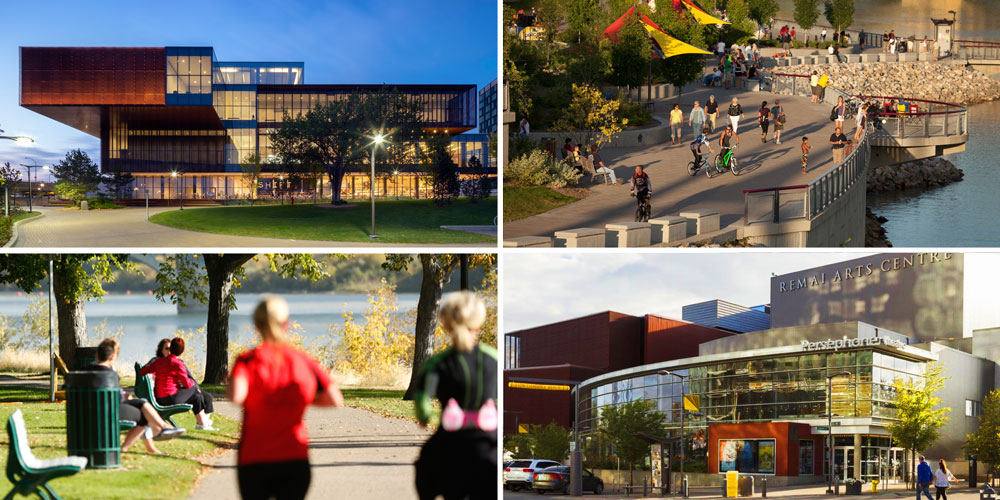 Below some of Saskatoon's downtown attractions are listed, all located within walking distance of the conference venue:
Remai Modern Art Gallery: a modern and contemporary art gallery with work from both local and international artists, located right on the banks of the South Saskatchewan River (also the venue for the May 5 gala).
Persephone Theatre: a professional performing arts theatre with both in-house and visiting productions offered year-round. 
River Landing: this riverfront park space is perfect for taking in the river valley or enjoying a walk along the many pathways. Be sure to grab a bite to eat from the popular Sugar Shack while you're there!
Kiwanis Memorial Park: Located right next to the Delta Hotels by Marriot Bessborough, Kiwanis Memorial Park is home to walking paths, beautiful park space and the Vimy Memorial. 
Self-guided walking tours to explore Saskatoon: download the GPSmyCity app
For more on what to see and do around town, check out Discover Saskatoon, which is your go-to source for the latest on local happenings and attractions. 
The following restaurants are located in downtown Saskatoon, close to the conference location.
Fine Dining
Casual Dining
Pubs
Sponsors
Thank you to our generous sponsors for their support and commitment to the 2023 CUBA/ACCAU Conference!